Virtual Mission Offshore Wind Ireland & the Netherlands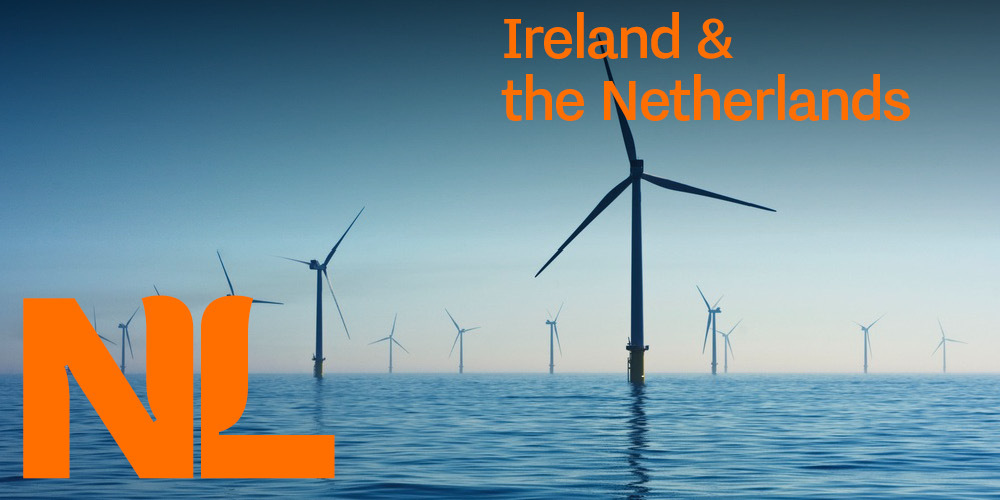 Discover opportunities in the Irish and Dutch offshore wind sector
Comienzo: el lunes, 14 de junio de 2021
Finaliza: el viernes, 18 de junio de 2021
With a government goal of 5 GW operational offshore wind in 2030, 16 GW of offshore projects at some stage of development off the coast of Ireland and a potential for approximately 30 GW up to 2050, Ireland aims to become a substantial offshore wind player.
OBJETIVES
1. To facilitate an exchange about the current state of affairs in Ireland and the Netherlands on offshore wind;
2. Strengthen the relationships on both public and private level, between Ireland and the Netherlands, in offshore wind;
3. Encourage business and collaboration meetings between Irish and Dutch companies and stakeholders; and
4. Identify trade and investment opportunities (and barriers) for Dutch companies within the Irish offshore wind sector and for Irish companies within the Dutch offshore wind sector.
PROGRAM
- Webinars (topics, among others: offshore wind developments in Ireland and the Netherlands, bottom-fixed offshore wind, floating wind, and port development);
- 1-on-1 digital matchmaking from 14 to 18 June;
- Targeted Sessions where developers and/or Tier 1 companies will be able to present themselves to a group of Dutch/Irish businesses.
PARTICIPATION
The deadline is June 11, 2021.