Cleantech Camp 2020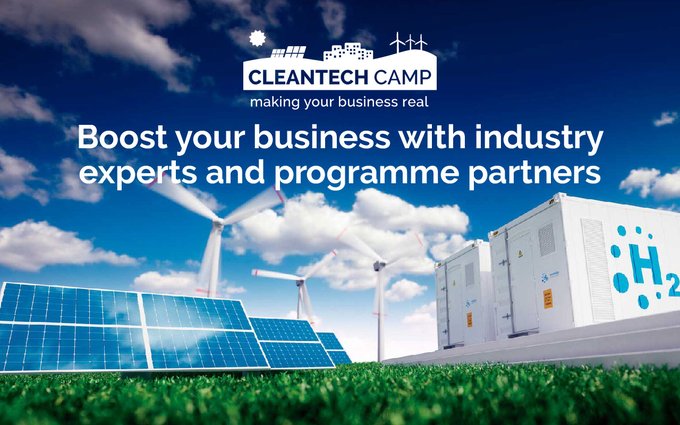 Cleantech Camp acceleration program, seeks new projects and startups to accelerate the energy transition in Europe
Hasta el domingo, 01 de marzo de 2020 a las 23:59
The Cleantech Camp acceleration program is aimed at start-ups, business projects or unincorporated companies in the clean energy sector.  

Why participate?
Acquire the necessary knowledge to successfully launch a business project to the market.
Develop your own pilot financed by one of the Industry Partners or by EIT InnoEnergy.
Maximize the options to access public and private financing.
Analyze team competencies. Prepare a business plan and an investors pitch.
Networking with people from the sector, other entrepreneurs, investors, industry, etc.
Know the entrepreneurial ecosystem of Spain and Portugal related to clean energy projects.
International visibility of the project.
Meet relevant industry agents such as business angels, VC's, potential clients and entrepreneurs and energy specialists.
Possibility of obtaining financing for a pilot test with the industrial and local partners of the program.
Access to the EIT InnoEnergy investment program.
PROGRAM:
The program will consist of 4 training weeks each differently and in a different location. The first will be digital, the second in Lisbon, the third in Barcelona and the last in Madrid.
AWARDS:
1st prize • € 20,000 in cash. • 16 hours of work in conceptual analysis including technical and commercial guidance, as well as seeking public funding opportunities (provided by Ateknea).
2nd prize • € 5,000 cash + in kind
3rd prize • € 5,000 cash + in kind
Deadline for participant registrations: March 1, 2020