FAIRShare Project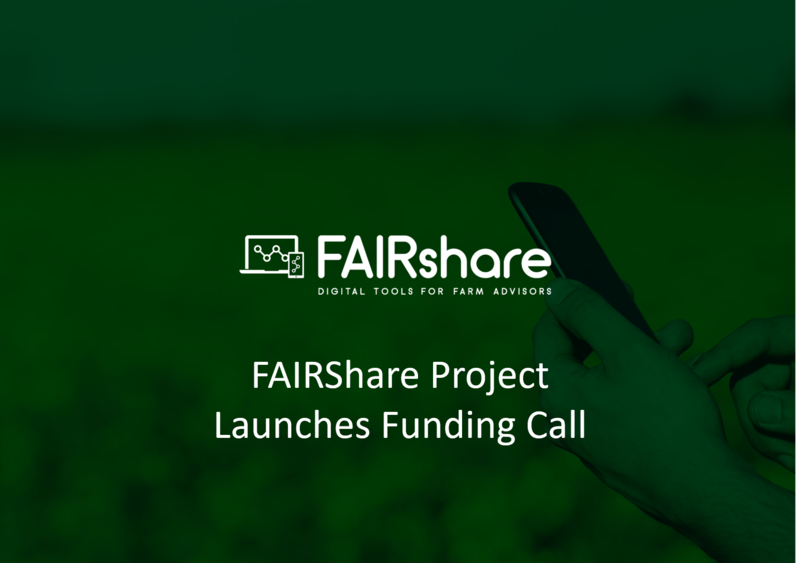 Hasta el martes, 13 de abril de 2021 a las 14:00
OBJECTIVE 
Fairshare Project launches funding call for proposals to support digitalisation of agriculture across the EU. 
The project is now offering the opportunity to develop a number of User Cases (UC) to help and support the implementation of a range of DATS across the EU.
AMOUNT
Initially, FAIRshare will fund 10 UCs up to €90,000 from across Europe to represent different sectors, production systems, regions, and farm advisory contexts. FAIRshare will support each UC by providing €90,000 worth of funding and also via strategic assistance.
REGISTRATION DEADLINE 
The deadline for applications is 14:00 (CET) on Tuesday the 13th of April. 
>>> APPLY HERE