Green Alley Award 2020 for new companies and entrepreneurs in the circular economy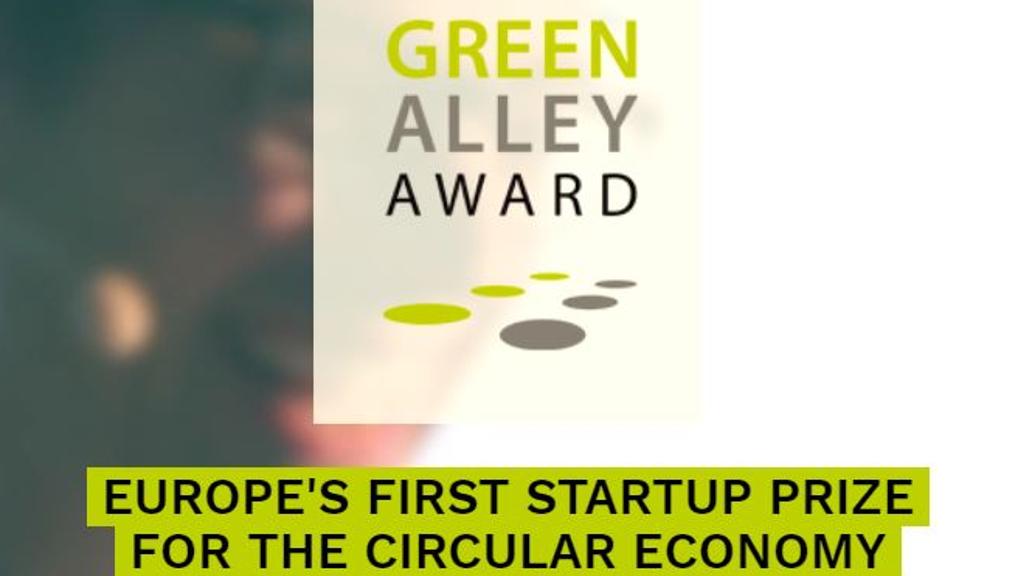 With a cash prize of 25,000 euros
Hasta el lunes, 21 de noviembre de 2022 a las 23:59
GREEN ALLEY AWARD: THE STAGE FOR CIRCULAR ECONOMY STARTUPS
In order to connect like-minded people and help startups take their next step,  in 2014 Landbell Group has established Europe's first startup prize for the Circular Economy .
The Green Alley Award offers a unique chance to network – and the most-promising startup takes home a prize money of 25.000 €.
ADDRESSED TO:
We are looking for new companies based in Europe that want to face the global waste challenge using:
-Digital circular economy solutions
-Recycling solutions
-Ideas for the prevention of waste
Only startups no older than 5 years that are located in Europe can apply for the Green Alley Award. We also accept startups that have not yet incorporated their business.
APPLICATION PROCESS:
Your startup stands out? Great! We want to help make your business more visible – and connect you with stakeholders in the industry and startup scene. Out of all applicants, a total of six startups will be invited to our Grand Finale in Berlin. Five of the six finalists are chosen by our committee, the sixth is nominated by a public voting from a preselected number of startups.
WINNER: 25,000 euros in cash
Apply now until 21st November